Reading Time:
4
minutes
Office 365 subscriptions help get the most out of your business. Microsoft introduced Office 365 in 2013 with the goal of making businesses more flexible and productive. The cloud-based subscription service includes tools and apps such as Outlook, SharePoint, Microsoft Teams, Office apps, etc.
All of these apps enable businesses to streamline operations and communication. Knowing what you're getting with each plan will help determine which Office 365 subscription is the right for your business.
That's what we're hoping to do in this article. We will tell you all about the subscriptions Microsoft offers and what you're getting with each one.
So with all that said, let's start.
Office 365 Plans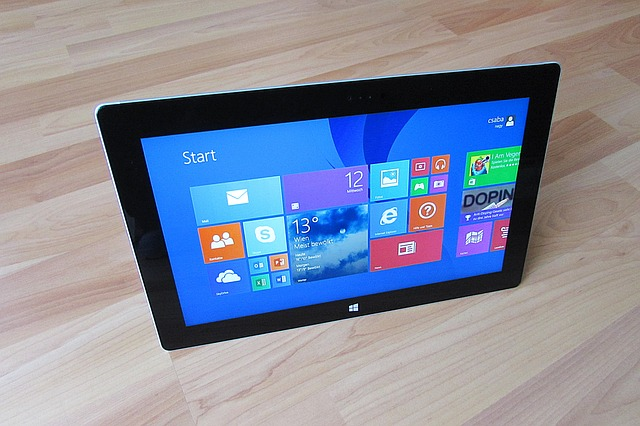 Businesses and organizations can choose between three Office subscriptions. Those are Business, Enterprise, and Frontline Workers. Each of these subscriptions includes various plans that come with upgraded features.
Microsoft Office subscriptions are designed for businesses and organizations. But users can also choose the "home" plan that includes Microsoft 365 Family and Personal plan.
A payment method is also required for the Microsoft editor operating system to provide family members with Office home features. A one-time purchase is available and you can cancel anytime.
With an O365 subscription, businesses are getting several services, features, and apps. The apps, services, and features depend on the subscription you've chosen. This guide will look at each subscription and layout what businesses are getting with each one.
Office 365 Business
Office 365 business is the most basic subscription. Although a powerful one, it does limit you to only 300 users. Office 365 Business includes four plans – Business Basic, Business Standard, Business Premium, and Apps for Business.
Price ranges from $6 to $22 per user per month. All plans include the traditional Office app, cloud storage, standard security, business email (except the Apps for Business Plan), etc.
Let's see where all plans differ. Before we do that, we will not be comparing Apps for Business as this plan only includes Office apps, cloud apps, and other apps intended for desktop usage.
The Business Basic plan has all the essential features of Office 365. However, it doesn't come with desktop versions of the traditional Office apps (that's why Apps for Business exist). You can still use Word, Excel, PowerPoint, and other Office apps, but only the browser versions.
With Business Basic, users get ExchangeOnline and Outlook (the web version). The plan also gives you 1TB of OneDrive cloud storage and communication apps like Teams and SharePoint. With plenty of other apps and features, Business Basic is the entry-level plan.
Business Basic costs $6 per user per month and is limited to 300 users.
Business Standard upgrades on Business Basic, as you get access to desktop versions of the traditional Office apps. Microsoft recommends the Business Standard Microsoft 365 subscription as it comes with more communication tools and apps necessary to get your business started on the cloud.
It comes with SharePoint, a desktop app for Outlook, OneDrive, Microsoft Teams, and other apps. Business Standard costs $12.50 per user per month and is limited to 300 users.
Business Premium combines the best and latest features and capabilities of Microsoft Office 365 into one. It is the flagship plan of the Business subscription as it comes with advanced threat protection and PC and mobile device management capabilities.
Other than that, the subscription also enables Exchange Online Archiving. With this feature, you can archive emails on the cloud and not risk losing crucial data. Business Premium costs $22 per user per month and is limited to 300 users.
Office 365 Enterprise
Office e365 Enterprise is intended for businesses with more than 300 employees. Since the Business subscription is limited to 300 users, Office 365 Enterprise takes it to another level by allowing each user to install Office apps on more than one computer. To be precise, each user can install the Office apps on up to five devices and share them with up to six people.
Enterprise plans are more powerful than business plans as it comes with advanced features at an extra cost.
The Office 365 Enterprise subscription comes in three plans. Those are E1, E3, and E5. Let's take a look at all three.
The E1 plan is similar to Business Basic as it lacks desktop versions of traditional Office apps. E1 users can use the browser versions instead. The Office 365 E1 plan is best for basic-level collaboration. Think of it like Business Basic, only with the capability of adding more than 300 users.
Except that, E1 gives access to work management apps like To Do and Planner. Microsoft Office 365 E1 costs $10 per user per month.
Office 365 E3 is the mid-tier enterprise plan. It comes with premium features such as data analytics and security and desktop versions of Office apps, additional OneDrive storage, Outlook premium, and full access to cloud applications.
Office 365 E3 plan costs $23 per user per month.
The premiere Enterprise plan comes with additional features such as threat protection, information protection, voice capabilities, and analytics. E5 is the most powerful Microsoft account of the Enterprise O365 subscription.
With E5, you can guard your mailbox with Exchange Online ATP (Advanced Threat Protection), which enables scanning emails for malicious files and links. E5 is the premier Enterprise plan that implements a phone system in Microsoft Teams for audio conferencing. You can make and take calls using the Phone System.
Office 365 E5 costs $38 per user per month.
Office Frontline Workers
Office Frontline Workers is intended to aid workers that interact with customers. The Frontline Workers O365 subscription improves employee productivity and communication, and protects your business with best-in-class compliance features.
The subscription includes three plans, Microsoft F1 and F3, and Office F3. All plans include traditional Office apps, email and calendar, Microsoft Teams, SharePoint, Yammer, OneDrive, and other apps for frontline workers.
Conclusion
Knowing the differences between Office 365 subscriptions will help you determine which of the business plans is best for your business. A Microsoft 365 subscription is the ultimate productivity and communication tool to transform your business and improve operations.
Since O365 subscriptions come with different features and apps, we hope this guide will help you figure out which Office 365 subscription is the right for you.