Reading Time:
4
minutes
OneDrive is a cloud storage application part of the Office 365 suite. As businesses expand, cloud storage space becomes more important than ever. Microsoft can fulfill that need through OneDrive with Office 365.
Although you can get OneDrive as a standalone application, since it's free, there are numerous benefits to using OneDrive as part of any Office 365 plan. So if you have a Microsoft account and are in need of business storage, here are the 5 things you need to know when using OneDrive with Office 365.
OneDrive Is More Than A Cloud Storage Application
Many of us know OneDrive as a cloud storage application. Quite the contrary, OneDrive is an application that can do the following:
Cloud storage is safer than local storage as it protects from malware and other external threats that can compromise your data. With OneDrive, businesses get reliable storage space and the ability to back up to the cloud. Since Microsoft hosts cloud storage on external servers, the risks of succumbing to ransomware attacks and other malware are greatly diminished.
Lower Cost of IT Infrastructure
Running and maintaining an in-house IT department can hurt your finances. Especially in the case of smaller to medium-sized companies. Such companies don't need to run an in-house storage network since OneDrive can do it for them. With OneDrive, businesses don't have to pay to run and maintain the storage IT infrastructure. It's free, and you're getting it as a bonus with Office 365.
The only difference is the amount of storage with each Office 365 plan. But even if you're running out of cloud space, you can always purchase additional storage. Regardless, the costs come nowhere near what you'll pay to set up an in-house IT storage network.
Disaster Recovery & Compliance
Keeping data backed up locally comes with many risks. A fire or hardware malfunction is all it takes to compromise your data. With OneDrive for business, companies store data on the cloud and keep it safe from natural disasters such as fires, floods, and hardware malfunction.
In addition, you can organize data in OneDrive to comply with the increasing number of government and industry regulations.
OneDrive For Business Is More Powerful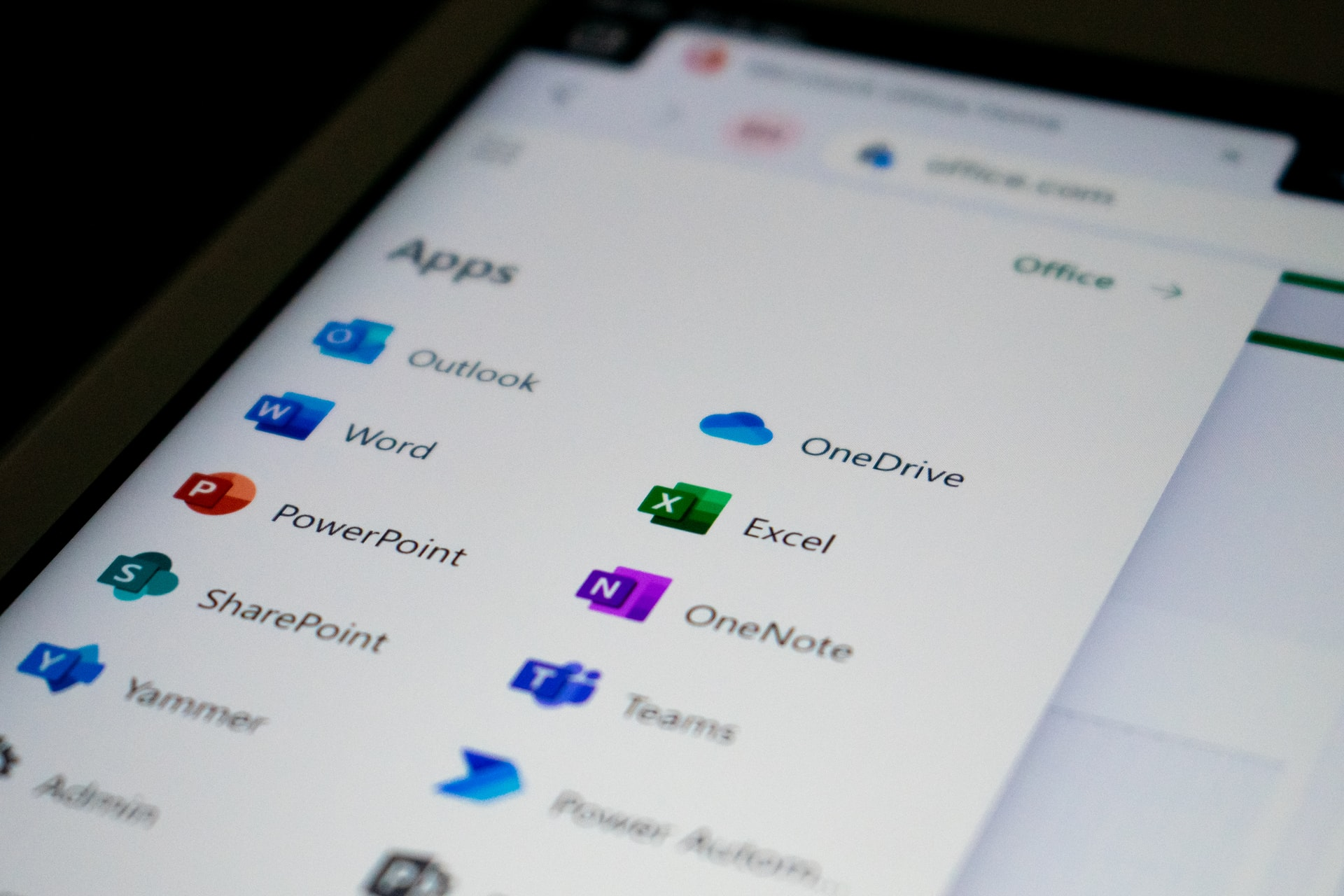 There's a difference between OneDrive for business and the base version. The business version is part of the Office 365 suite and comes with numerous benefits. Think of both as personal vs. professional. The base version (for personal use) doesn't have as many features as the professional version. One of the most advanced features that OneDrive (for personal use) lacks is security.
OneDrive with Office 365 comes with many security features to protect company data. In addition, each member of your company gets unlimited individual cloud storage independent from everyone else. However, not every Office 365 plan offers unlimited cloud storage.
But the most powerful feature is the file-sharing feature. This is all because of Office apps such as SharePoint. Through SharePoint team sites, team members can collaborate easily by sharing files and information seamlessly.
OneDrive Has Nearly 100% Uptime
Another reason why cloud storage applications are popular is uptime. The OneDrive app is always up and running. This essentially means businesses can access OneDrive always and from any device with their Microsoft account. OneDrive app has maintained a nearly 100% uptime throughout the years.
In 2020, the uptime was 99.98% for the whole year. With OneDrive, businesses get reliable cloud storage and file-sharing application that never goes down.
OneDrive Syncs With Other Devices
Have you ever wondered how OneDrive files get updated? Well, it's all thanks to a convenient feature that synchronizes files regardless of where you access them. For example, you can open OneDrive files through OneDrive for mobile devices, make changes, and have the updated document the next time you open OneDrive on your desktop PC.
But the best part about it is that you don't need to be connected to the internet to download or view the documents. You can download OneDrive files while offline, and the file will sync automatically the next time you connect to the internet.
With that said, you can also restrict which OneDrive account and devices can download certain documents. You can also restrict any OneDrive account from uploading documents to the shared folders. The reason why this is important is security.
OneDrive Has Huge Storage Capacity
OneDrive for Office 365 comes with powerful storage capacity capabilities. With the base OneDrive version, users get 15 GB of free storage. Even if you go beyond the 15 GB storage, you can always request additional storage by contacting Microsoft support. But instead of doing that, we're going to tell you a few ways to get additional OneDrive storage for free.
One way to do that is by joining Bing Rewards. With Bing Rewards, users get credits for using the Bing search engine and performing tasks. You can redeem credits in the Microsoft Store, and one of the rewards is additional storage for OneDrive.
Microsoft will also give you additional storage by activating your camera roll and referring people to join OneDrive. However, it's important to mention that you don't get significant extra storage space.
One thing you could do is purchase additional storage by exploring OneDrive storage plans. But with OneDrive for business, users get 1 TB of free business storage, which is far more than the 15 GB the base version offers. In addition, you can sign up five or more users.
Conclusion
The huge business storage capabilities of OneDrive make it a must-have application for any company. By connecting your Microsoft account with Office 365, users get advanced data loss prevention methods with OneDrive.
In addition to OneDrive for mobile devices and the availability of different OneDrive storage plans, the application is integral to Office 365 and its vast array of collaborative cloud and desktop apps.